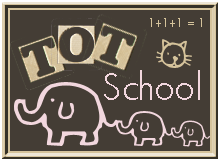 Without a doubt I've been completely less motivated than usual over the past couple weeks. But here's a little of what we've gotten into.
Jillian learned how to peel those eggs she dyed before Easter.
Jillian has gotten a chance to try out her Do-A-Dot markers that I ordered off Amazon with my SwagBucks. Woohoo! For months I've thought these are awe-some, but of course my little one doesn't share my level of enthusiasm. Though she doesn't hate them...
We've spent some time outdoors enjoying the springtime weather!
Finishing up with the letter "R", we did a stArt (story + art) project around Jillian's "Rainbow Rob" book. I saw this craft on a blog or two over the last several weeks (I can't remember which one...). Jillian again, was not as enthused as I was. She was much more interested in eating the fruit loops than gluing them on the rainbow. So I pulled out the Do-A-Dot markers. And that worked for a little while.
We went walking and birding.
Jillian learned about how her feet smell after wearing shoes without socks. EW.
We spent lots of time singing together about the Itsy Bitsy Spider, too. Jilly's getting much better about intentionally coloring specific parts of pictures!
And the most fun? Jillian has been making faces lately...and they are freakin' adorable!
Join up with some Tot School fun over at
1+1+1=1
!