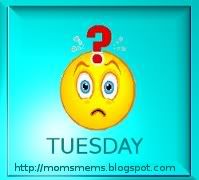 I've got a doozy for you parents out there this week. I was babysitting a couple weeks ago, and I was reading the toddler a book with some nursery rhymes before naptime. We came to "Jack be nimble, Jack be quick, Jack jump over a candlestick!" and the rhyme was illustrated. I read it and the two and a half year old exclaimed, "He burned his penis!". Obviously, the illustration showed a boy jumping over a lit candle. I replied with the avoiding-a-discussion, "Yes, fire is hot." Having a child who doesn't have many words yet, I was taken off guard to say the least. But this toddler is potty training and has a baby brother. So it makes perfect sense that she knows what a boy's private part is called. And two and a half year olds certainly don't have the appropriateness filter installed yet.
It got me thinking though...what should I teach Jillian that her private parts are called? I grew up with "pet" names for them, rather than the correct anatomical name for them. So naturally that is what I was going with for Jillian. I did a little reading up though, and "experts" recommend teaching children the anatomically correct term for their private parts.
What I need to know this week is...do/did/will you teach your children the anatomically correct names for their privates? Or did you stick with a "cute" name for them. And following that line, do/did/will you use the technical term for eliminating? You know, urinate vs. peepee, BM vs. poop?
Help me out here...Jillian is still learning, so at her age, I could switch to the "correct" terms. I just don't know if I can handle, "I need to make a BM from my anus". I feel like I'm leaning towards something like, "My hiney needs to poop", or something to that effect....